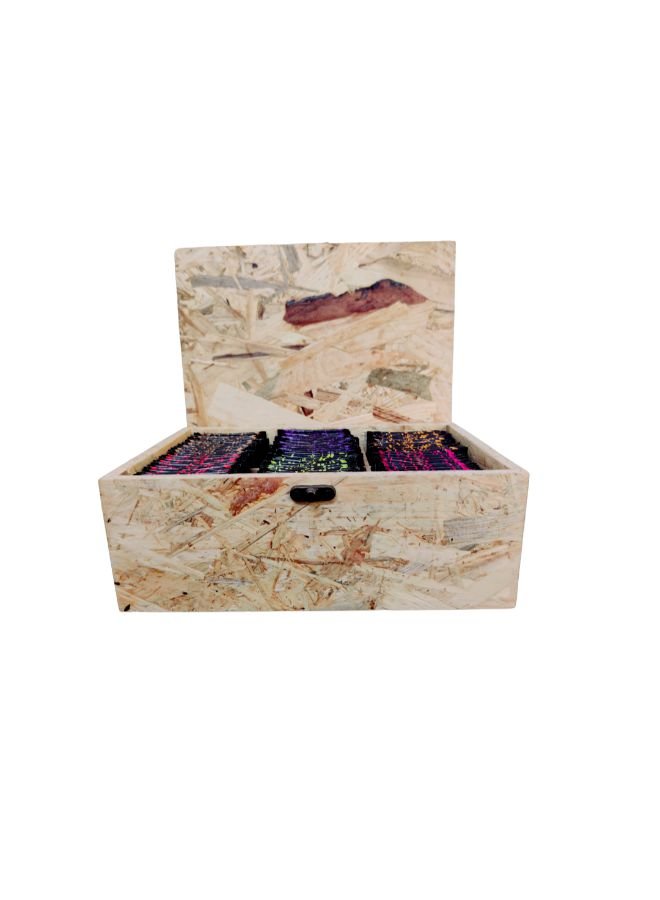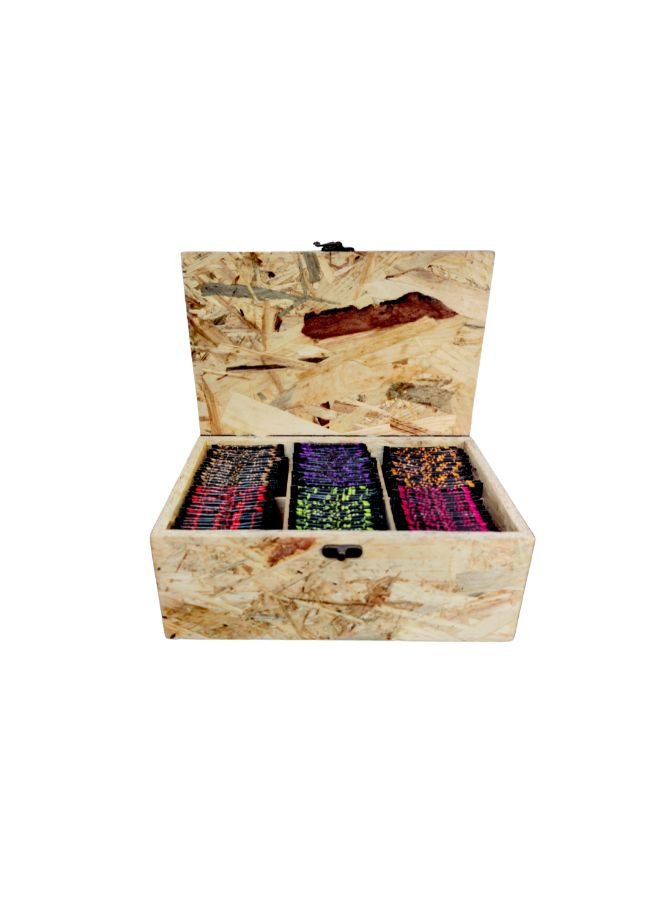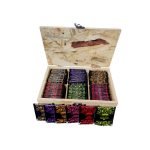 Melange Tea Healthy Gift Pack 6 types of tea 60 Assorted Tea Bags
Melange Tea Healthy Gift Pack 6 types of tea 60 Assorted Tea Bags
₹1,500.00
₹1,500.00
Description
Melange Tea Healthy Gift Pack –  6 types of tea 60 Assorted Tea Bags
Tea Flavors –
Apple Cinnamon Tea – High levels of vitamins and minerals found in Apples, and anti-inflammatory compounds in Cinnamon, Apple tea can ease joint pain in an arthritis patient, as well as relieve tension from headaches and pain.
Tulsi Tea – Promotes heart health by lowering cholesterol and high blood pressure. Reduces the negative physical and psychological effects of stress. Increases the body's efficiency in using oxygen, which improves stamina, strength and endurance. Promotes respiratory health.
Detox Tea – Detoxing tea contains diuretics that results in loss of water and electrolytes through the urine. Thus, due to water loss, the body temporarily loses weight, which returns after resuming a regular diet. Detoxing teas contain regular tea ingredients along with potentially toxic or allergy-triggering substances.
English Breakfast – English Breakfast tea is actually a blend of various kinds of black tea; particularly Assam, Ceylon, Kenyan, and Keemun. The Assam is malty and bitter, the Ceylon piney and sour, the Kenyan fruity and floral, and Keemun citric and smoky. Together these teas combine into one with layers of flavor.
Desi Masala Tea – Although the ingredients may vary from region to region, "tea masala" typically consists of crushed ginger, crushed cardamom, lemon grass, cloves, and cinnamon. The mixture is brought to a boil and 1 teaspoon of loose black tea is added.
Assam Royal Tea – Assam tea is a popular type of black tea grown in the Indian state of Assam. This flavorful tea boasts a rich supply of plant compounds that may boost immunity, as well as heart and brain health. That said, its caffeine content may not be appropriate for everyone.
---
Only logged in customers who have purchased this product may leave a review.