New Age Gift Box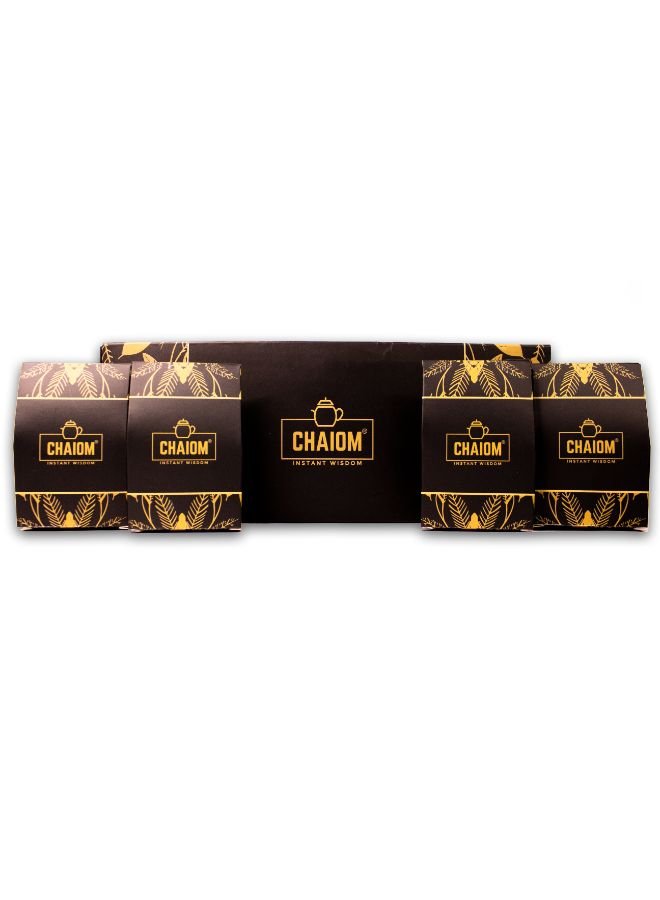 New Age Gift Box
₹1,200.00
₹1,200.00
Description
New Age Gift Box – 4 variants pyramid tea
Darjeeling tea – So what makes Darjeeling tea so special? Darjeeling Tea is the only tea in the world to get protection under the Geographical Indication (GI) trademark. It is said that these teas are the highest elevation produced teas world over and it is the altitude that creates an ideal environment for the tea plant.
Lemongrass tea – While most of the studies to date on lemongrass tea are small-scale or lab-based, results show that lemongrass tea can help to improve oral health, lower cholesterol, and relieve bloating. In addition to drinking lemongrass as a tea, people can add the herb into dishes such as soups and stir fries.
Turmeric tea – Healthy Immune Boosting Turmeric Tea recipe made with ground turmeric, ground cinnamon, black pepper and ginger powder.
Spicy Cinnamon – Cinnamon tea is a powerful beverage. It's filled with antioxidants and offers several health benefits, including reduced inflammation and blood sugar levels, improved heart health, and perhaps even weight loss. Cinnamon tea may also fight off infections and reduce PMS and menstrual cramps.
---
Only logged in customers who have purchased this product may leave a review.