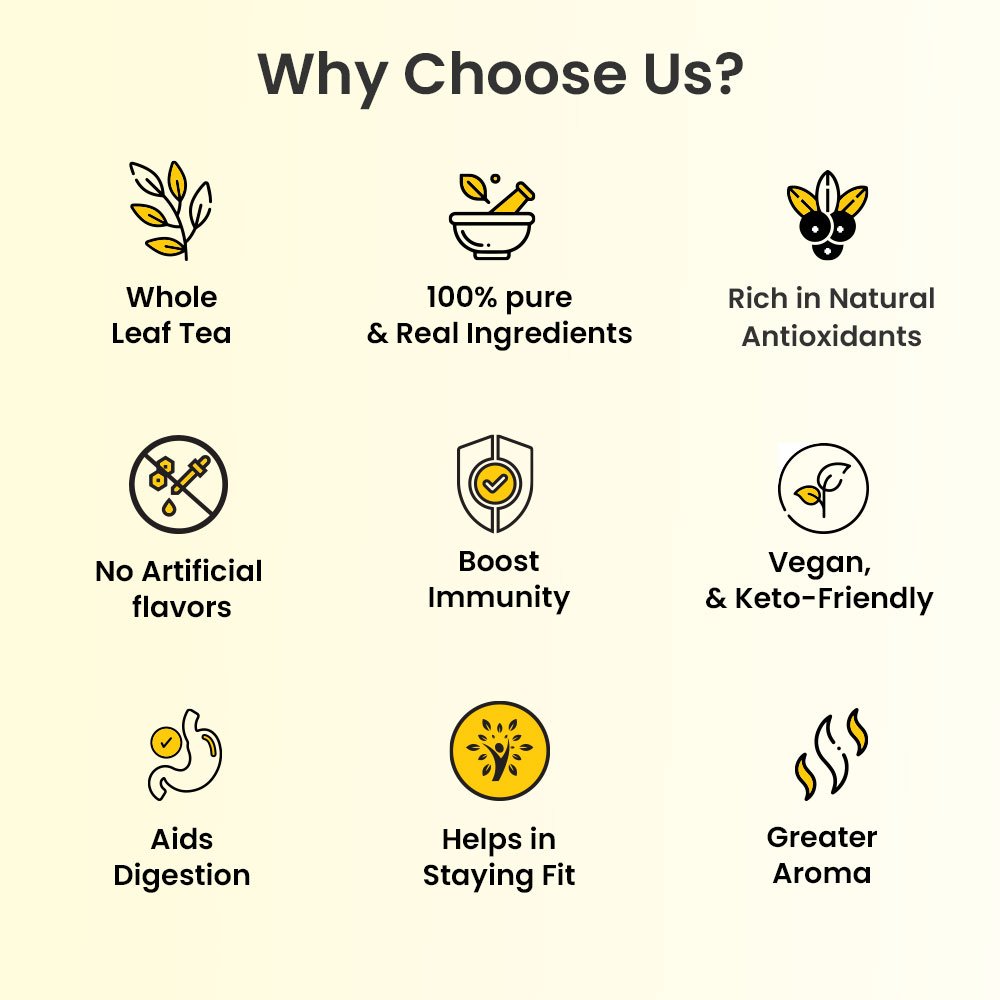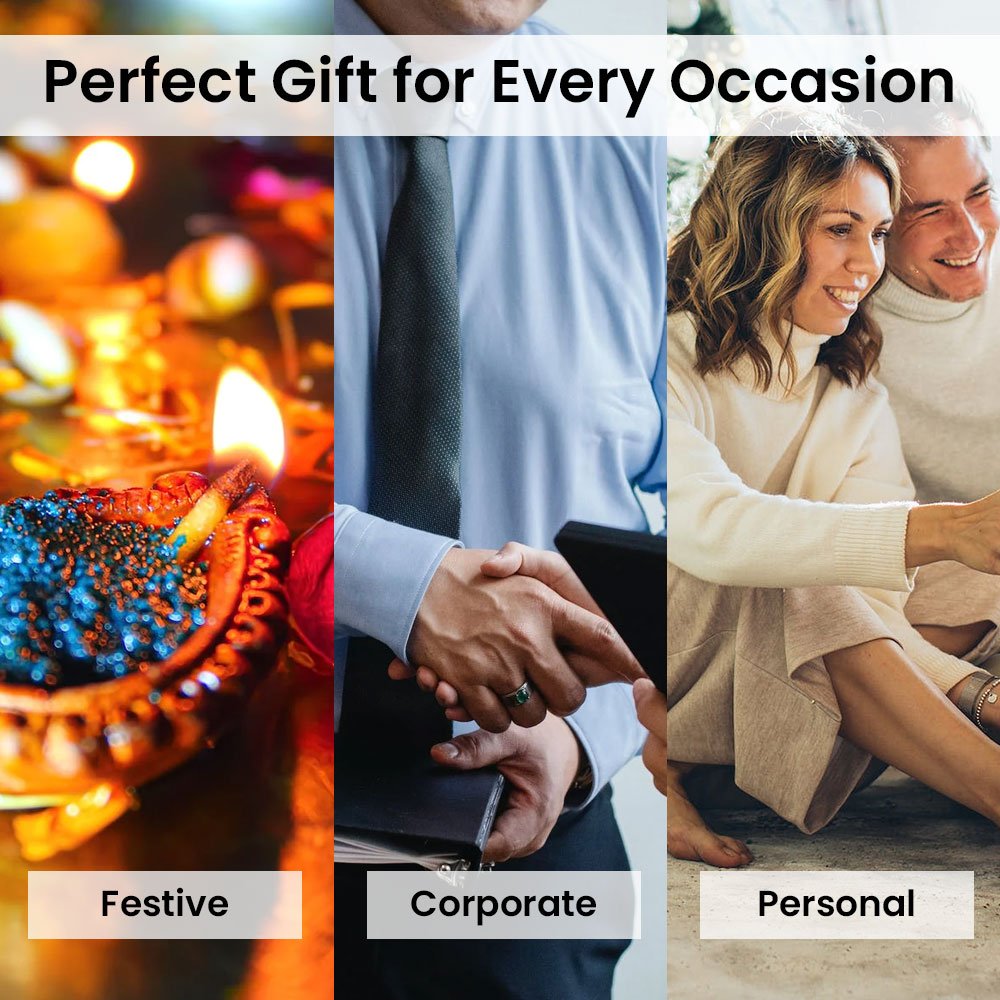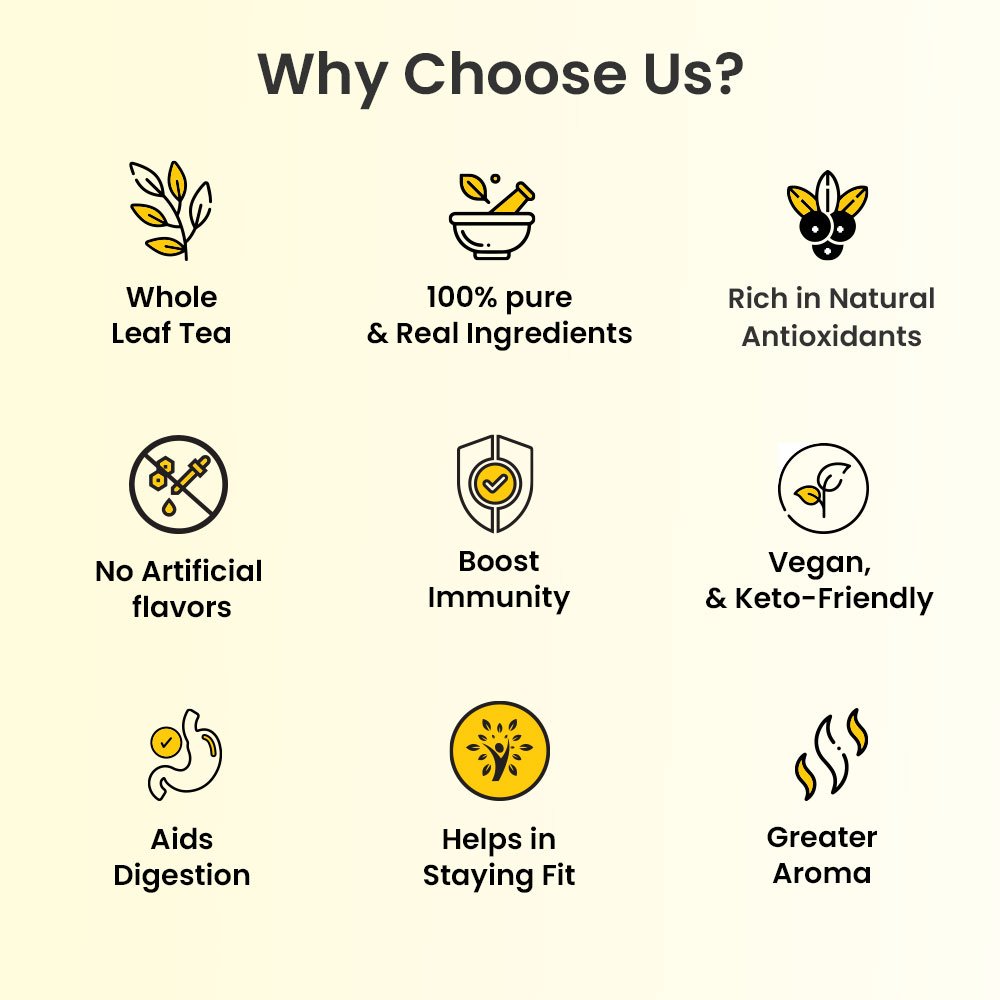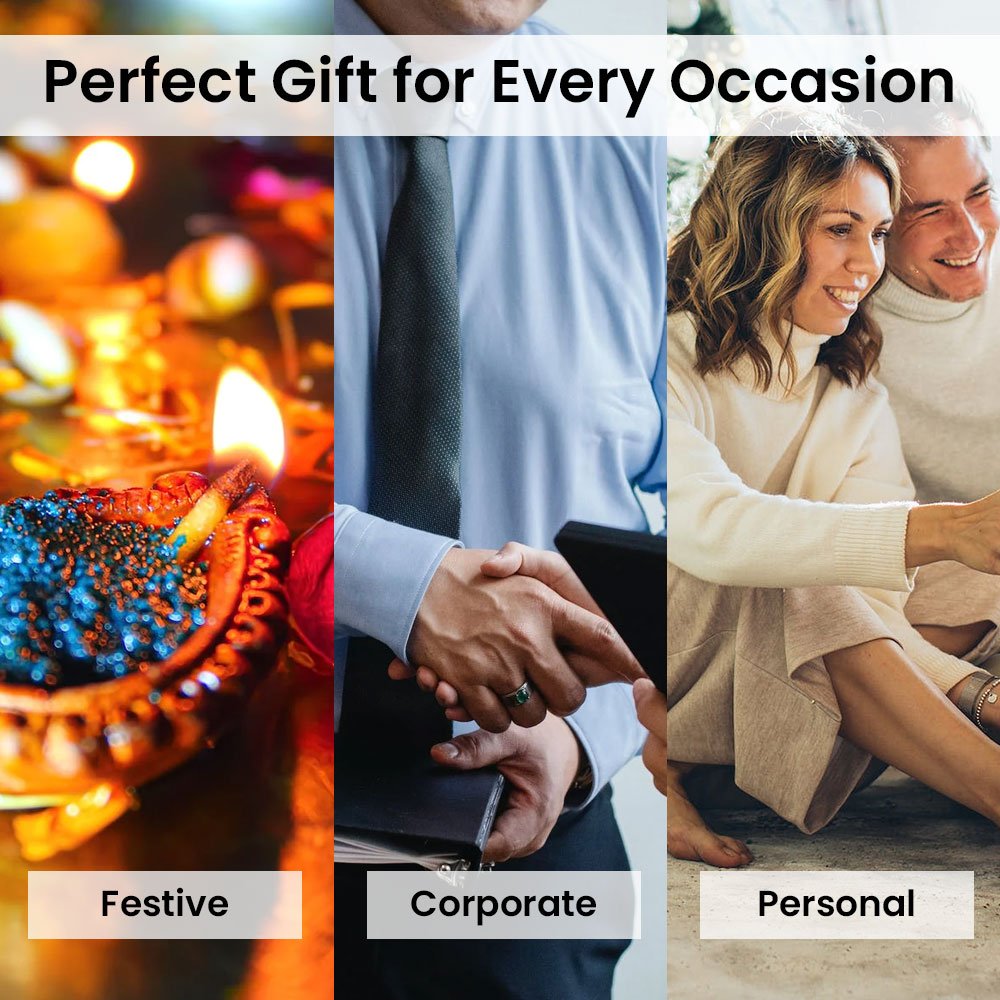 Darjeeling Love | Tea Gift Hamper | 30 Cups Tea
Darjeeling Love | Tea Gift Hamper | 30 Cups Tea
₹1,200.00
Special tea gift hamper "Love of heaven in a classy suitcase" with Black masala chai and orthodox tea with ball infuser. A thoughtful and elegant gift for your loved ones, be it for a special occasion or for season's greetings!
₹1,200.00
Description
Additional information
Reviews (0)
Description
A unique duo, that gives you or a loved one a peek into our master blends, packed in a classy suitcase – tea gift hamper with an infuser.
Black Masala Chai:
You can now have a better cup of chai in the morning! Ayurveda served as the basis for the first chai recipe ever created. Today, masala chai is made differently for each family in India. We gathered recipes from all throughout India and perfected them using the finest ingredients, all of which were sourced from within India. Real ingredients—spices that you can see and feel—make up our masala chai blend. Start your morning with a pure, natural masala chai that lacks any flavors or coloring.
Enjoy a guilt-free cup of chai every day, as it should be.
Ingredients benefits
Black Tea: Improved Focus, Helps in improving Gut Health, Helps to boost heart health.
Cardamom: Good source of Anti Oxidants, Helps in improving bad breath, and Helps in improving digestion.
Cinnamon: Rich source of Anti – Oxidants, Lowers blood sugar, and is known for Anti – Inflammatory properties.
Black Pepper: Promote digestion and detoxifies the body, is helpful in treating skin problems, Rich in Vitamin B.
Ginger: Rich source of Anti – Oxidants, Lowers blood sugar, and is known for Anti – Inflammatory properties.
Clove: Helps in blood circulation.
Orthodox tea:
This tea is processed in the traditional "Orthodox" way – grown and harvested at an altitude of over 4500 ft. combined with excellent harvesting methods to make a distinguished cup of Darjeeling tea.
Pure teas are seasonally harvested, and available with us only for a limited time till the stock for the season lasts.
Important Points:
LOOSE LEAF TEAS SUPERIOR LEAVES: Contains only whole leaves or partially cut leaves which allow more of the tea to come into contact with water.
FLAVORFUL & AROMATIC: Whole leaves allow better extraction of flavor & aroma for an exceptionally amplified taste.
HEALTHIER BREW: Whole leaves allow better extraction of vitamins & minerals making it a healthier brew.
LOOSE EQUALS FRESHNESS: Loose teas have a superior quality as they are young and fresh.
BETTER VALUE AS MORE TEA: Can be steeped multiple times as the whole leaves are more flavourful.
MAKES A UNIQUE GIFT: An assortment of loose teas makes a unique gift.
Additional information
| | |
| --- | --- |
| Weight | 0.650 kg |
| Dimensions | 10 × 25 × 17 cm |
---
Only logged in customers who have purchased this product may leave a review.