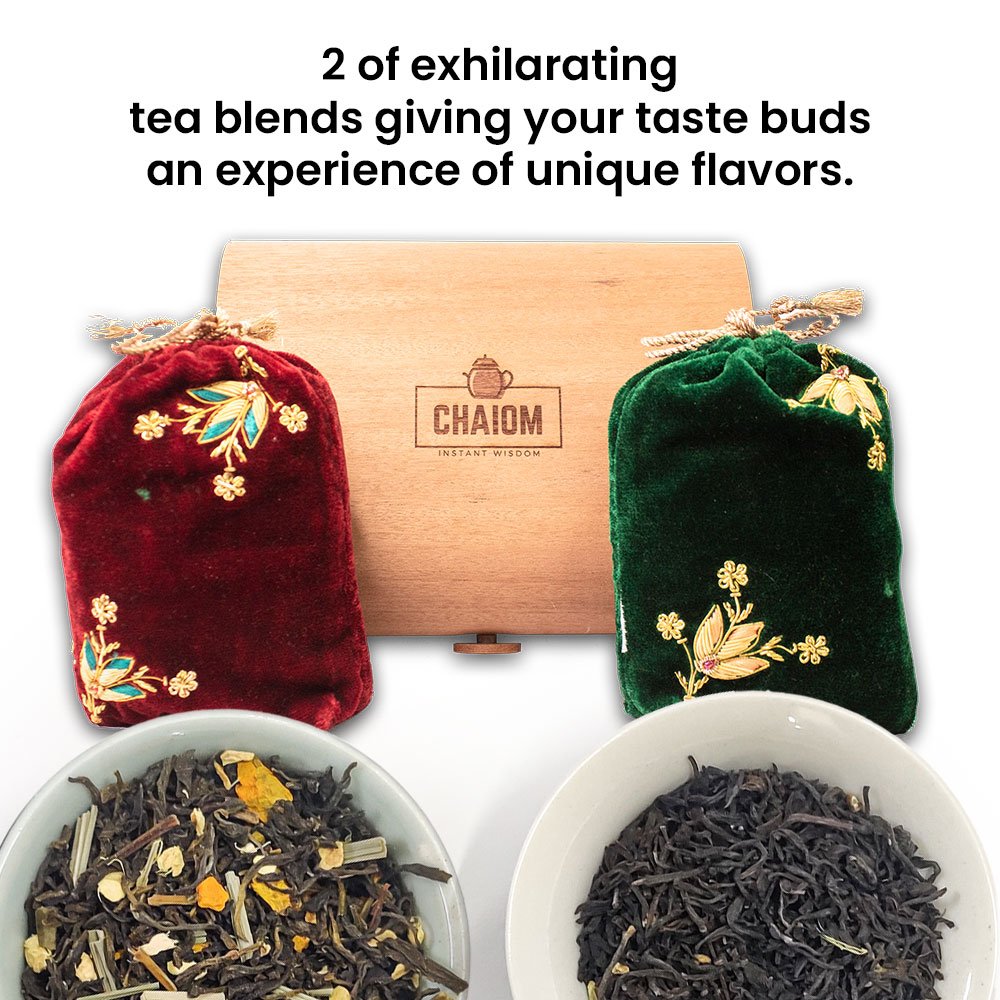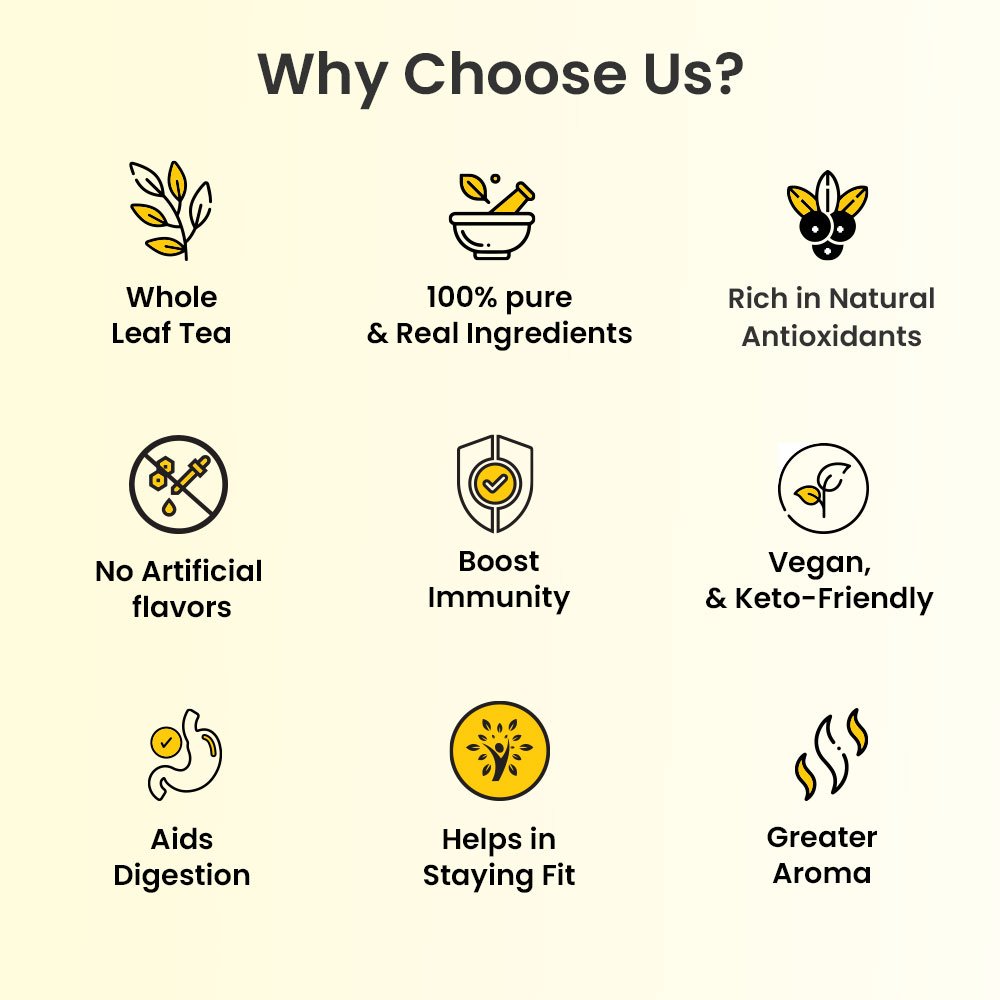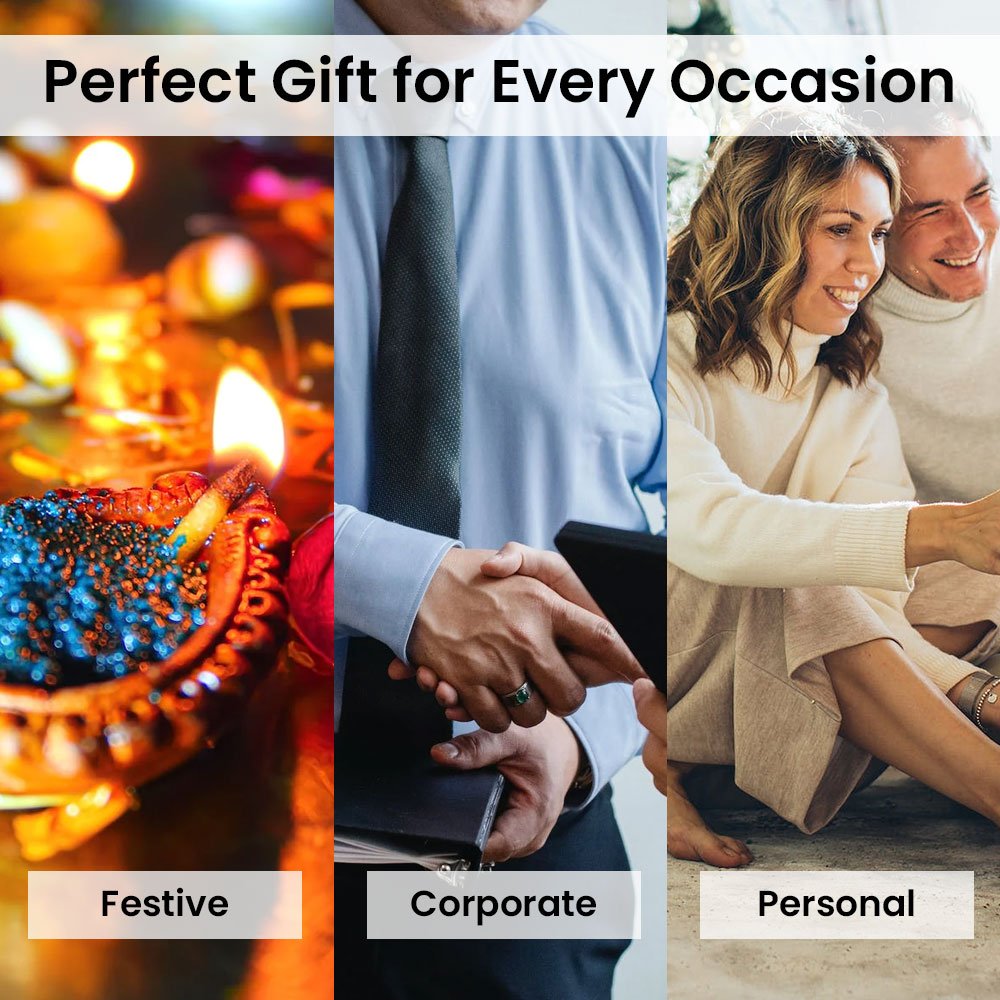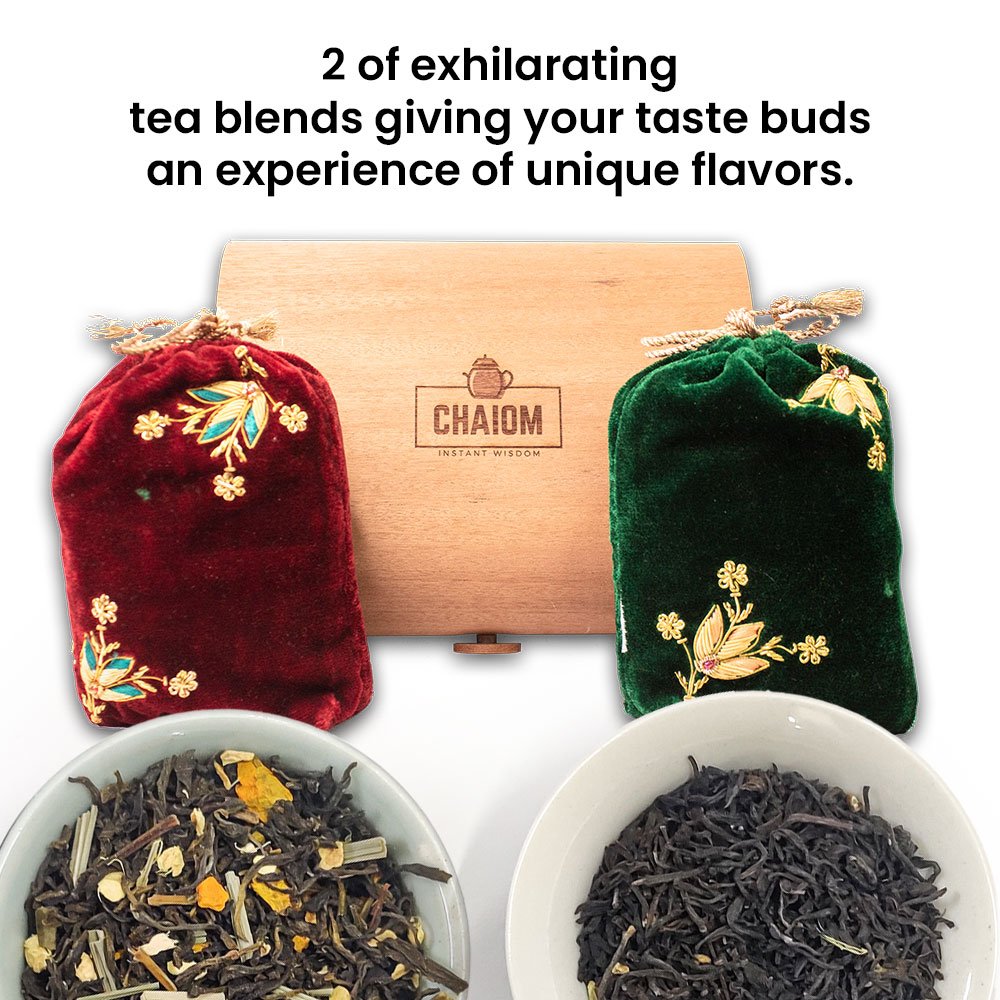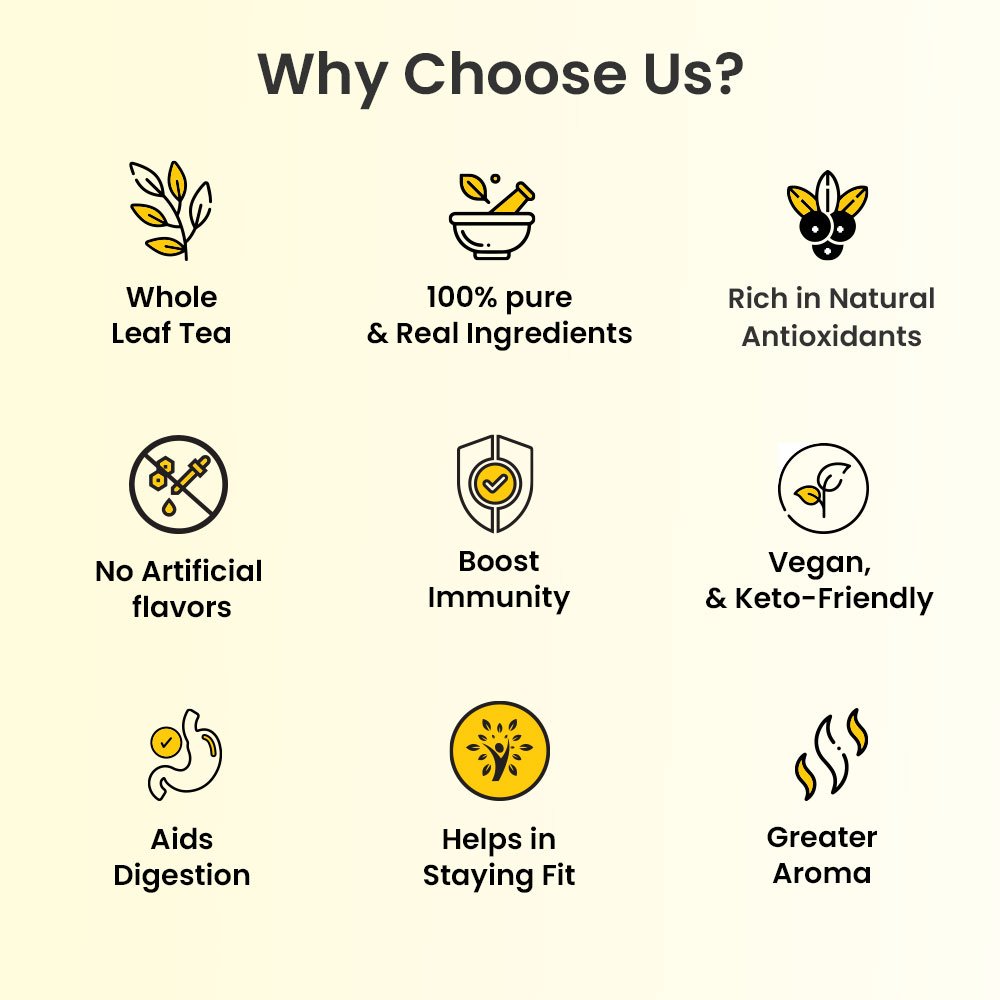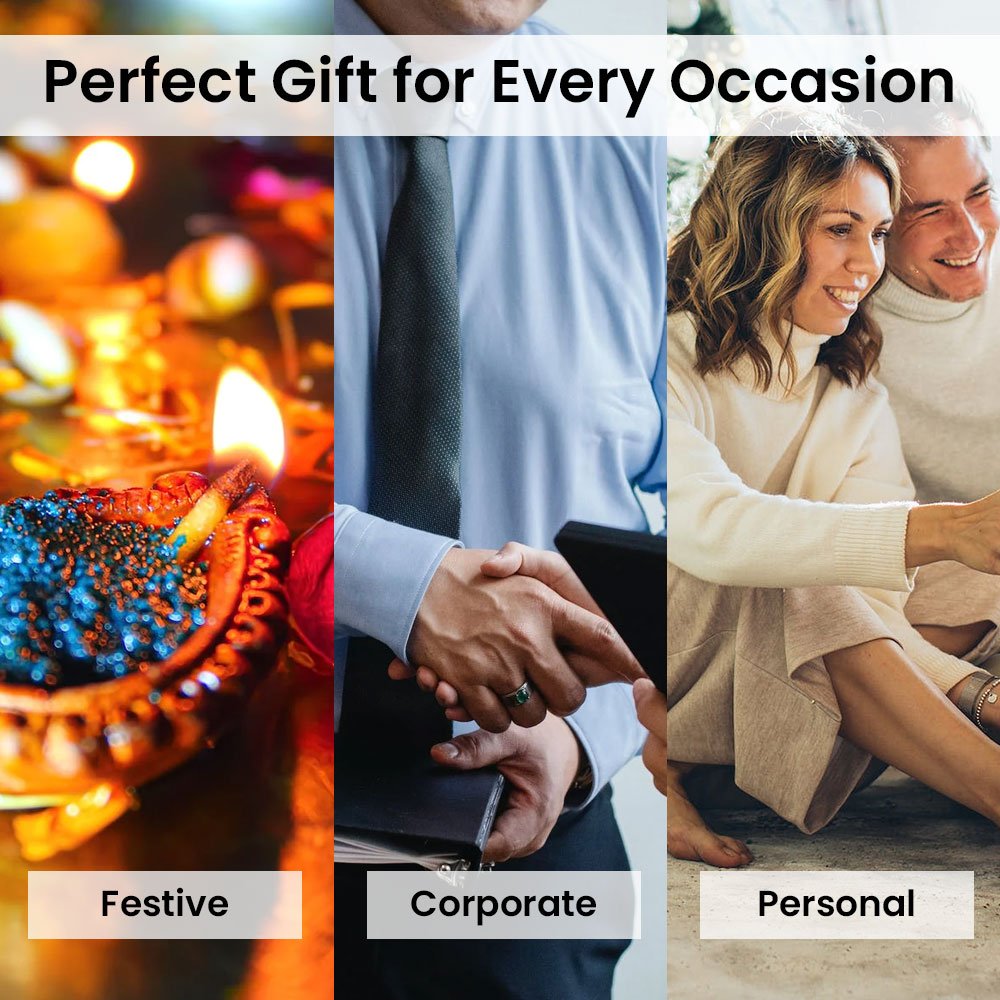 Detox Kit Tea Gift Box | Wooden Gift Box | 2 Herbal Tea Blends | 100gm each
Detox Kit Tea Gift Box | Wooden Gift Box | 2 Herbal Tea Blends | 100gm each
₹1,350.00
Detox kit Tea gift box Keep Toxic Away with our Herbal Tea Blends. It contains 2 of our best-selling blends giving your taste buds an experience of unique flavors.
₹1,350.00
Description
Additional information
Reviews (0)
Description
A handcrafted bamboo wooden tea gift box for tea lovers consisting 2 of exhilarating tea blends to elevate your verve. Invigorate the souls of your loved ones and uplift their strength with a box full of vigor and enthusiasm. Diligently hand-curated and in-house crafted tea bestows wondrous moments to your day.
TURMERIC TEA:
Our Turmeric Herbal Tea is an excellent tisane brew for serenity, stress alleviation, and restful sleep. Both the revered Ayurvedic herb turmeric and the powerful adaptogen Lemongrass have been shown to help with stress management and anxiety symptoms. Lemongrass is renowned for helping people fall asleep and for raising the quality of their sleep. It is recommended to serve turmeric herbal tea hot.
INGREDIENTS
Turmeric: Turmeric is an ayurvedic herb that contains curcumin, which is anti-inflammatory and high in antioxidants. Use this to increase concentration at work.
Lemongrass: Lemongrass possesses anti-microbial qualities, has anti-inflammatory effects, and aids in bettering digestion.
Green Tea: Green tea as a beverage is promoted for improving mental alertness, relieving digestive symptoms and headaches, and promoting weight loss.
DETOX TEA:
Begin your day on a clean note. Our powerful AM To PM Detox Tea removes toxins from the body, preparing the body for an active and energizing day. Your body is then internally cleansed, which also improves the health of your liver and gives you an extra glow on your skin. This is a safe and nutritious option for everyone because there are no artificial flavors present.
INGREDIENTS
Manjistha Lowers inflammation, removes toxins, and preserves healthy digestion.
Daruhaldi has strong antioxidant and phytonutrient content which helps in removing pollutants.
Shatavari which goodness helps in balancing the hormonal shortage in your body.
Gorakhmundi reduces inflammation and improves blood quality.
Green Tea as a beverage is promoted for improving mental alertness, relieving digestive symptoms and headaches, and promoting weight loss.
Important Points:
LOOSE LEAF TEAS SUPERIOR LEAVES: Contains only whole leaves or partially cut leaves which allow more of the tea to come into contact with water.
FLAVORFUL & AROMATIC: Whole leaves allow better extraction of flavor & aroma for an exceptionally amplified taste.
HEALTHIER BREW: Whole leaves allow better extraction of vitamins & minerals making it a healthier brew.
Additional information
| | |
| --- | --- |
| Weight | 0.750 kg |
| Dimensions | 17 × 25 × 7 cm |
| Net Weight | 50g, 75g, 100g |
---
Only logged in customers who have purchased this product may leave a review.