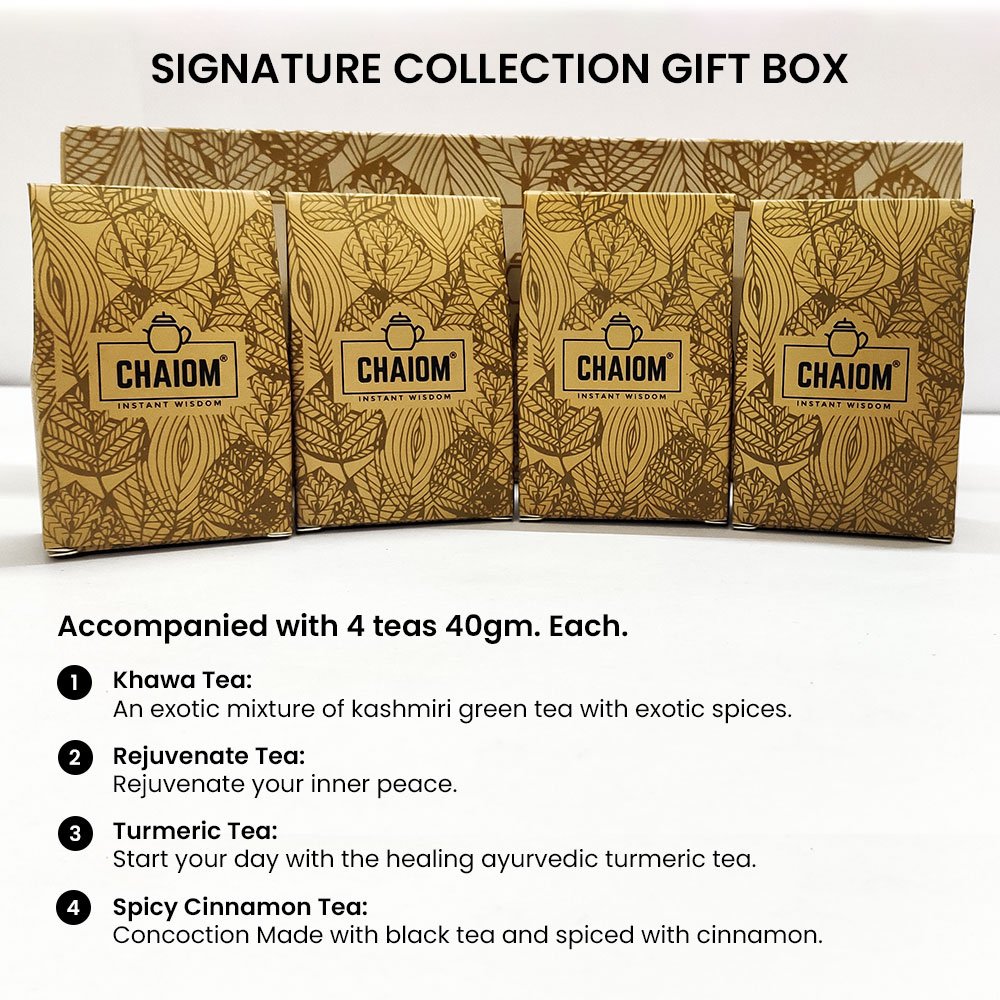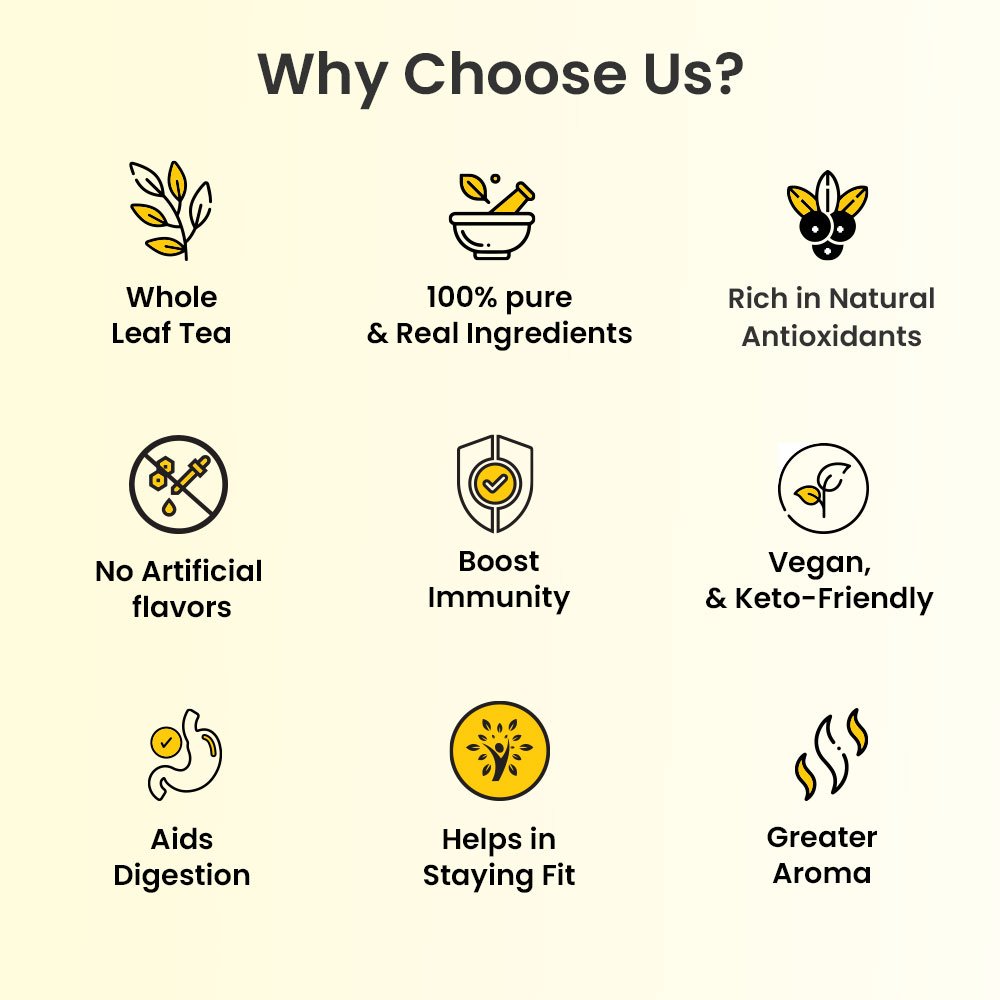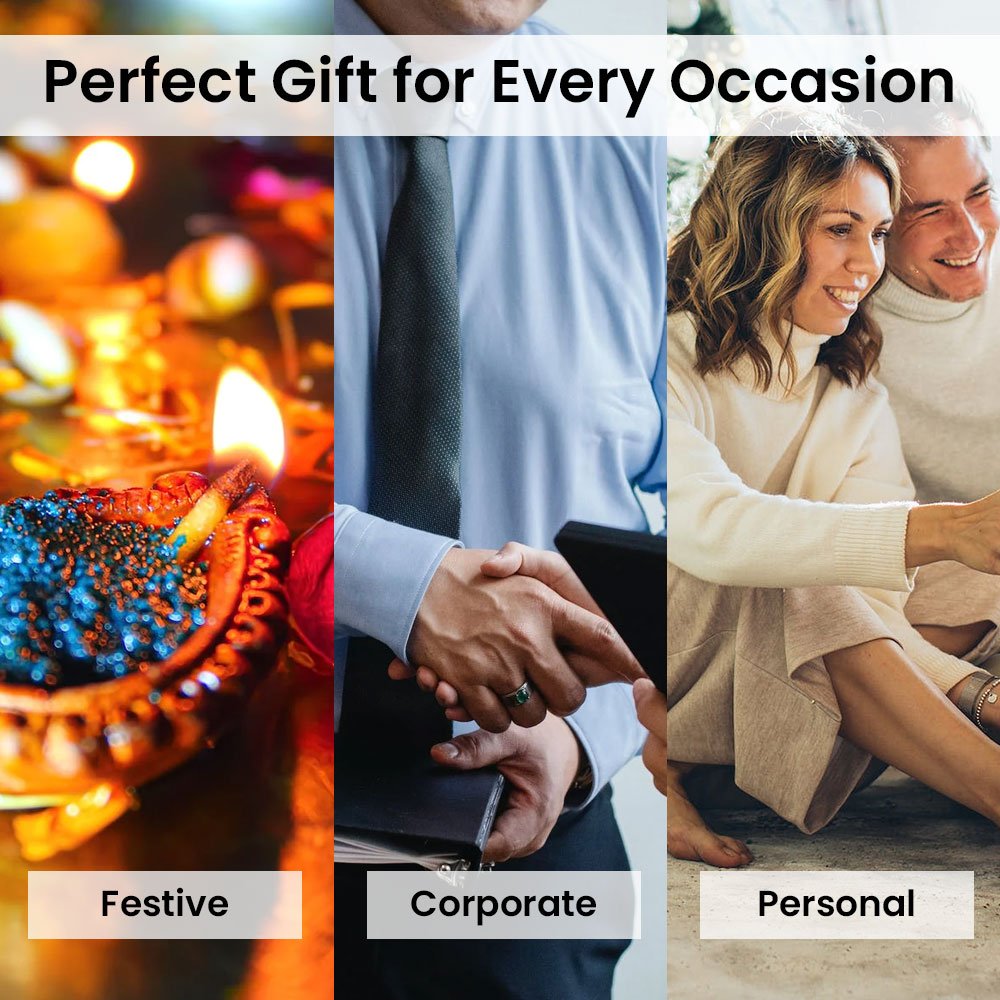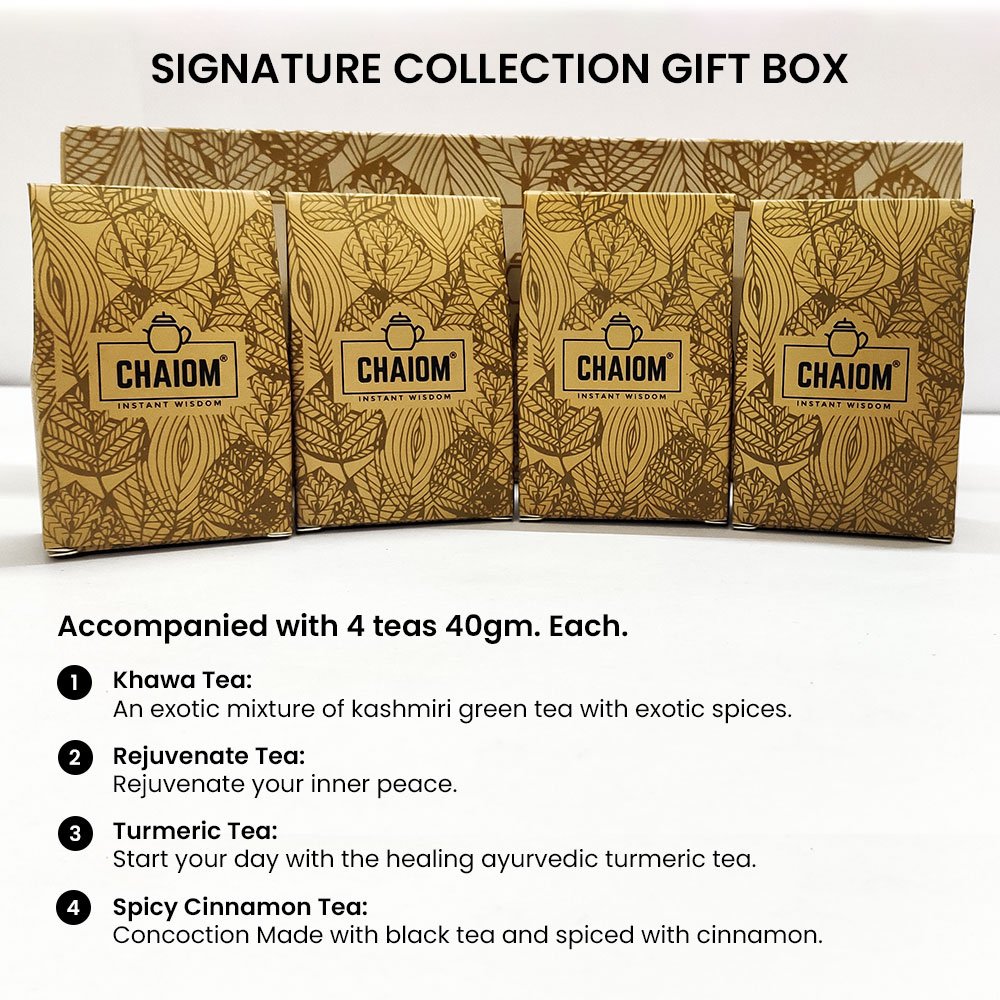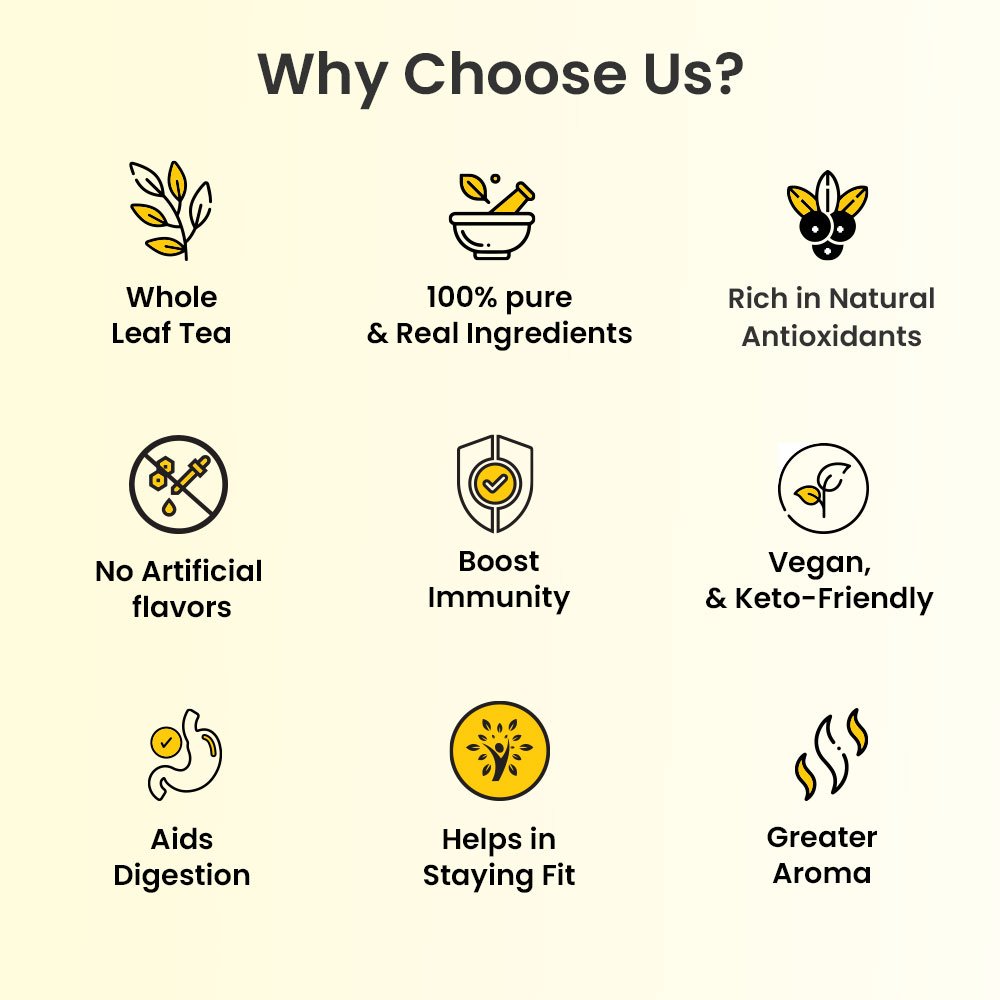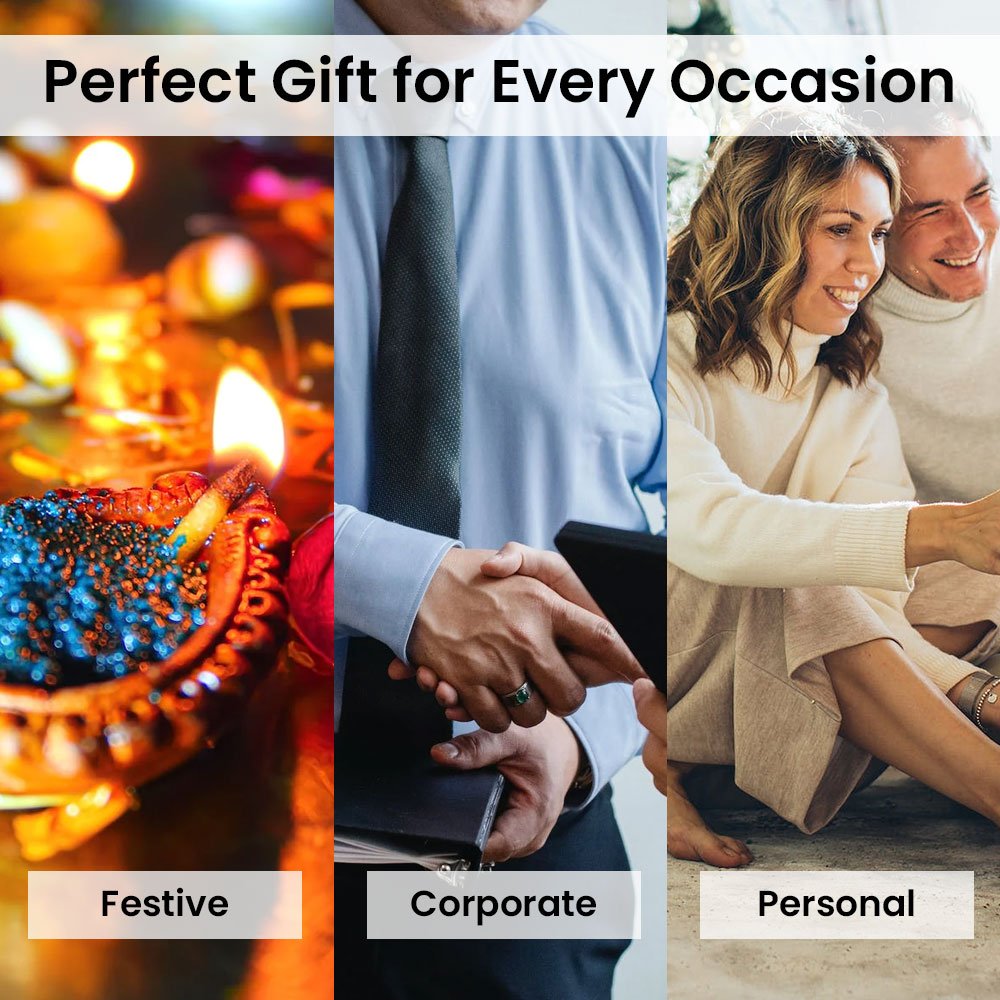 Signature Collection | Tea Gift Set | 4 Varieties Tea | 50 Cup Tea
Signature Collection | Tea Gift Set | 4 Varieties Tea | 50 Cup Tea
₹1,050.00
Our Signature Collection tea gift box includes everything for your loved ones' needs. Accompanied by 4 teas 40gm. Each.
₹1,050.00
Description
Additional information
Reviews (0)
Description
The beautifully accompanied tea gift set with beige hue pastel background with a leafy textured finish from Chaiom is just what you need. Combination of our finest gourmet tea selections to impress your loved ones.
INGREDIENTS
Spicy cinnamon Tea: concoction made with black tea leaves and spiced with cinnamon. The tea can be consumed warm or cold and is slightly sweet and flavourful. It has a number of health benefits, which makes it a drink.
Rejuvenate Tea: It is the beauty of a person that matters. This blend helps you rejuvenate your body not only from the inside but also from the outside too.
Kahwa Tea: An exotic mix of Kashmiri green tea leaves, whole spices, nuts, and saffron, which was traditionally prepared to remember the land of mountains & lakes.
Turmeric Tea: Start the day with healing Ayurvedic Turmeric Detox Tea, the Golden Tea. This tea is a combination of antioxidant and anti-inflammatory ingredients, with a fabulous flavor and lots of benefits to your health facilitating healthy bowel movements so you enter the day feeling light and invigorated.
Important points:
LOOSE LEAF TEAS SUPERIOR LEAVES: Contains only whole leaves or partially cut leaves which allow more of the tea to come into contact with water.
FLAVORFUL & AROMATIC: Whole leaves allow better extraction of flavor & aroma for an exceptionally amplified taste.
HEALTHIER BREW: Whole leaves allow better extraction of vitamins & minerals making it a healthier brew.
LOOSE EQUALS FRESHNESS: Loose teas have a superior quality as they are young and fresh.
BETTER VALUE AS MORE TEA: Can be steeped multiple times as the whole leaves are more flavourful.
MAKES A UNIQUE GIFT: An assortment of loose teas makes a unique gift.
Additional information
| | |
| --- | --- |
| Weight | 0.550 kg |
| Dimensions | 12 × 30 × 5 cm |
---
Only logged in customers who have purchased this product may leave a review.