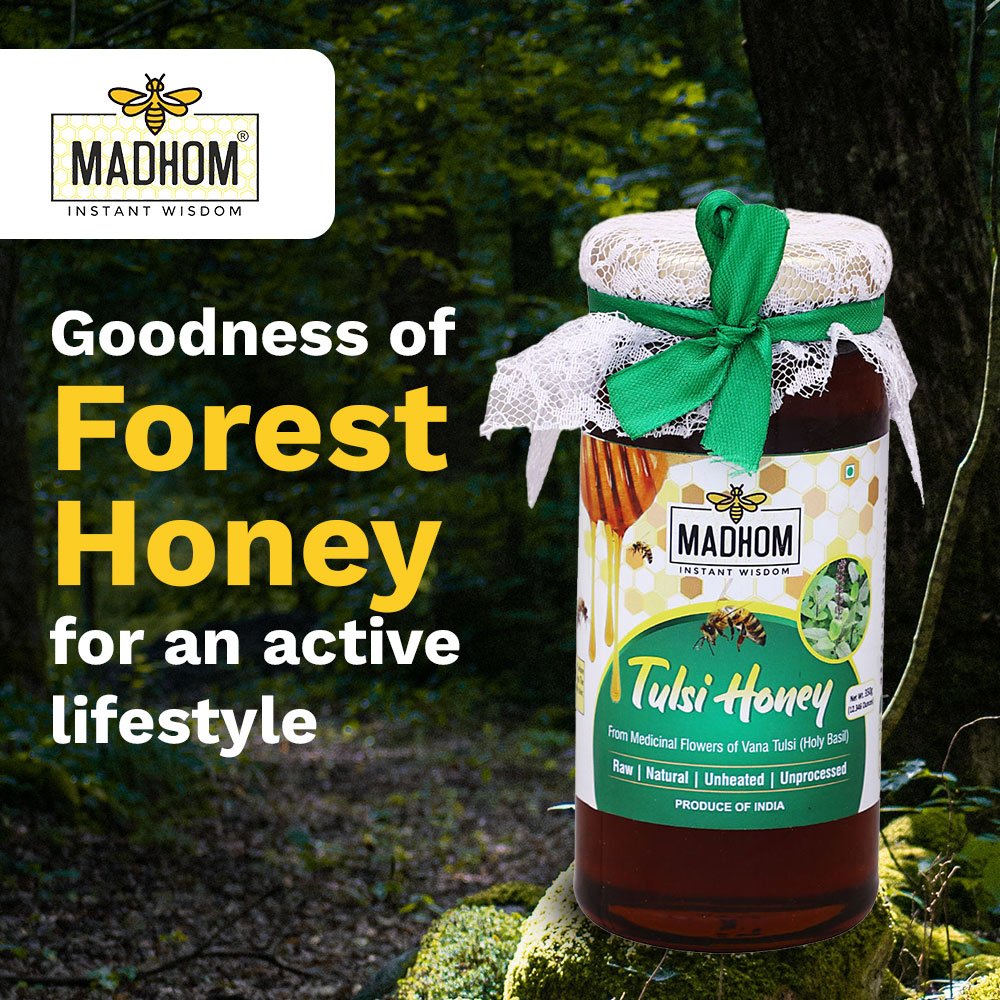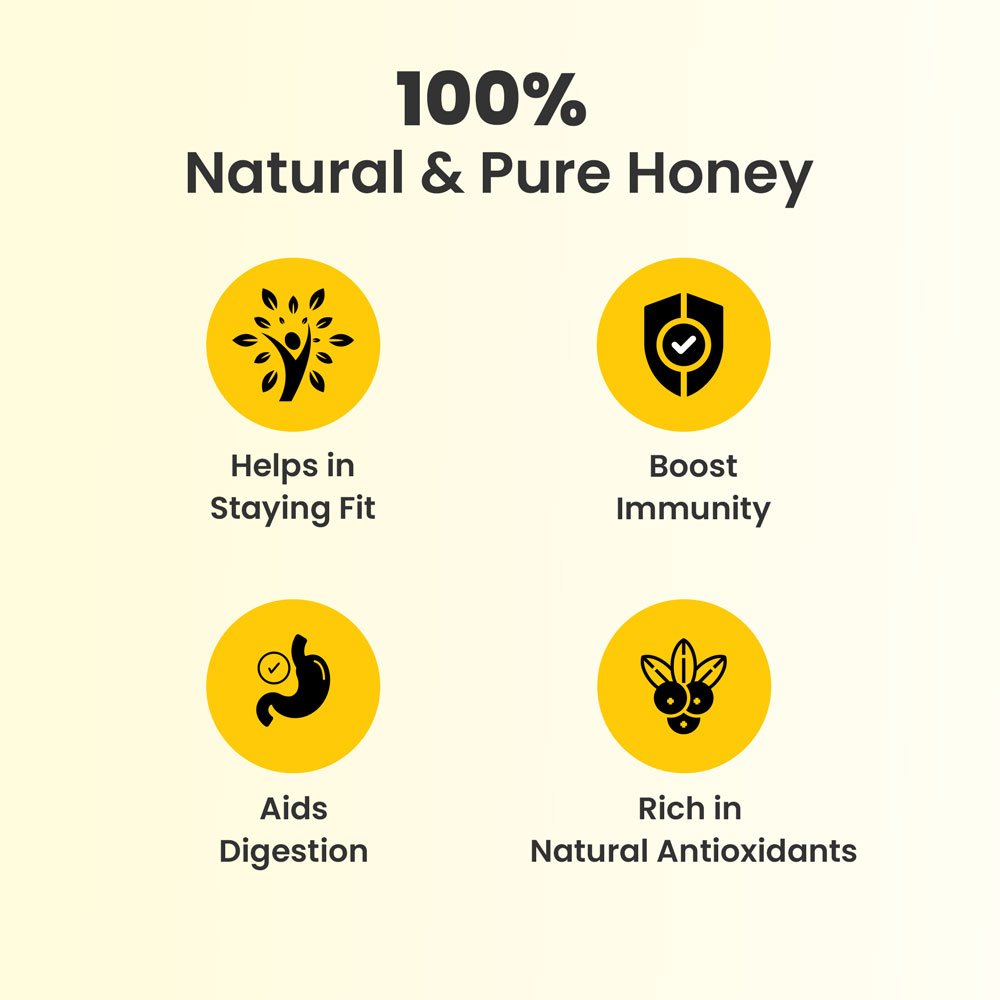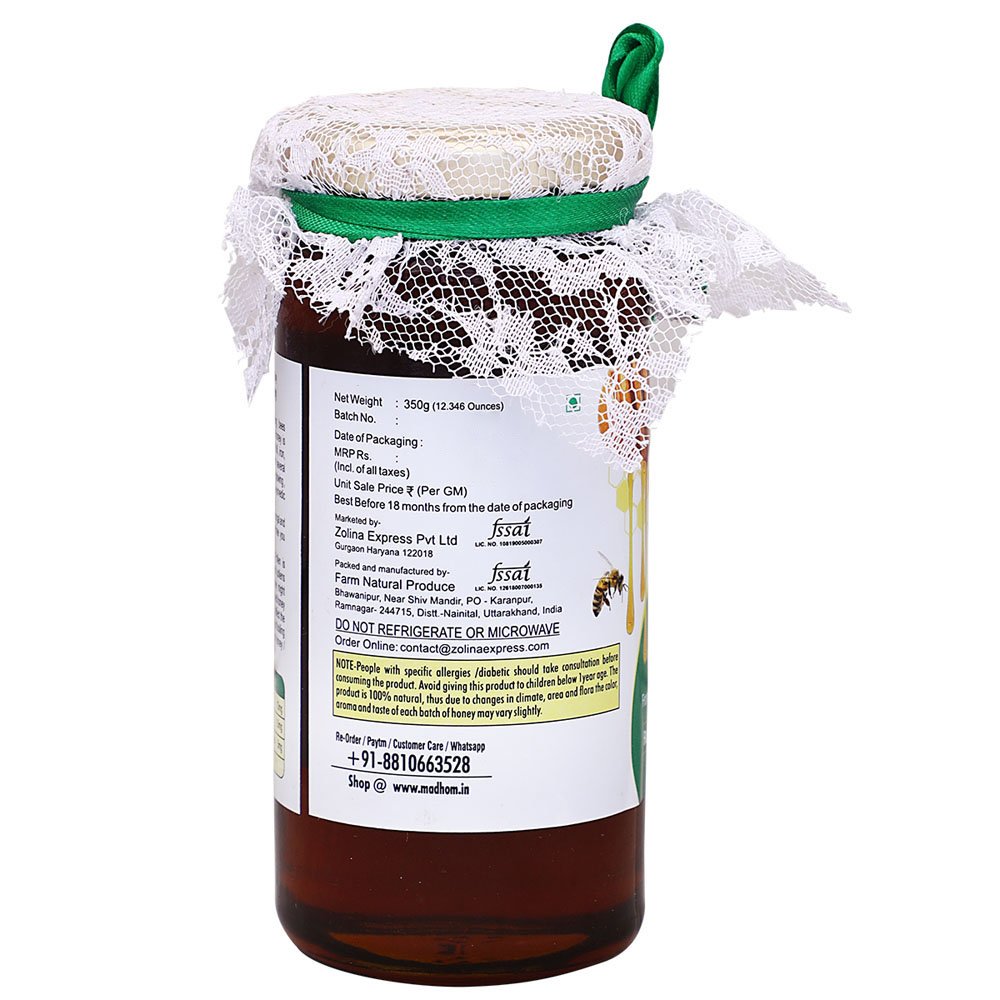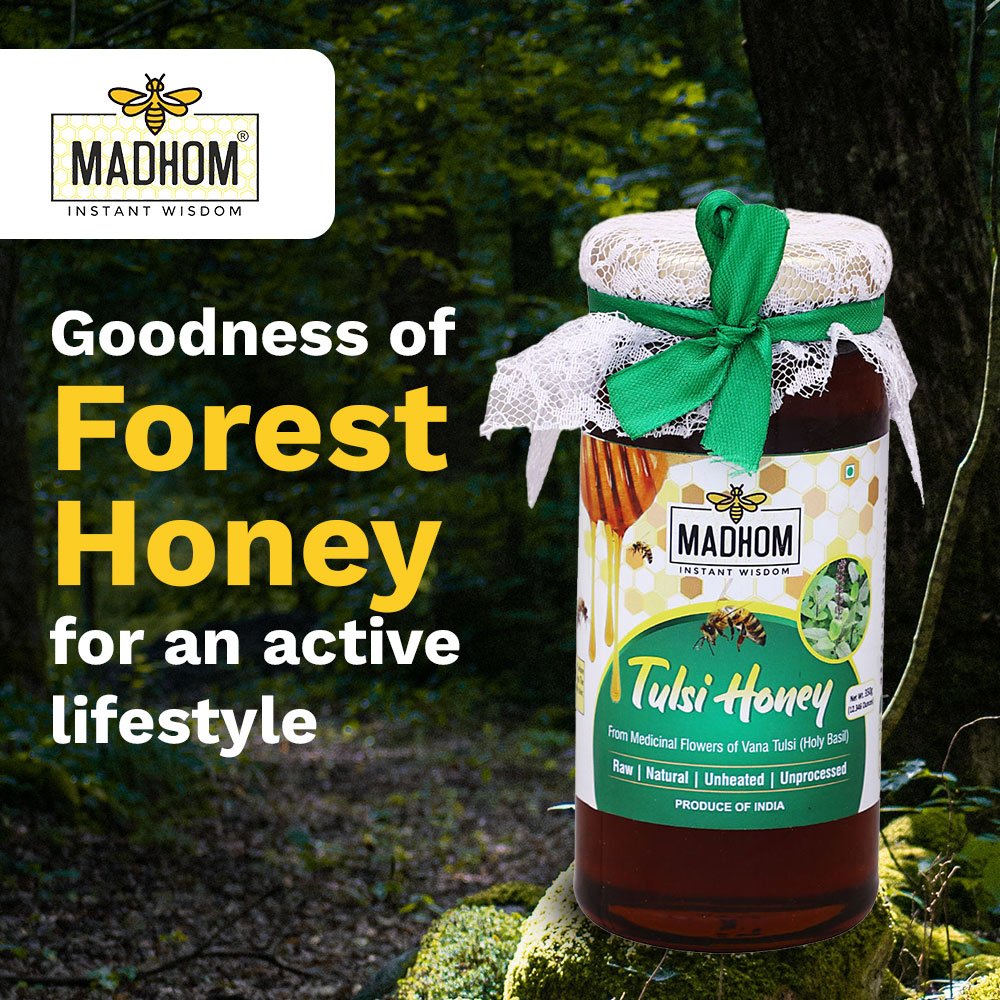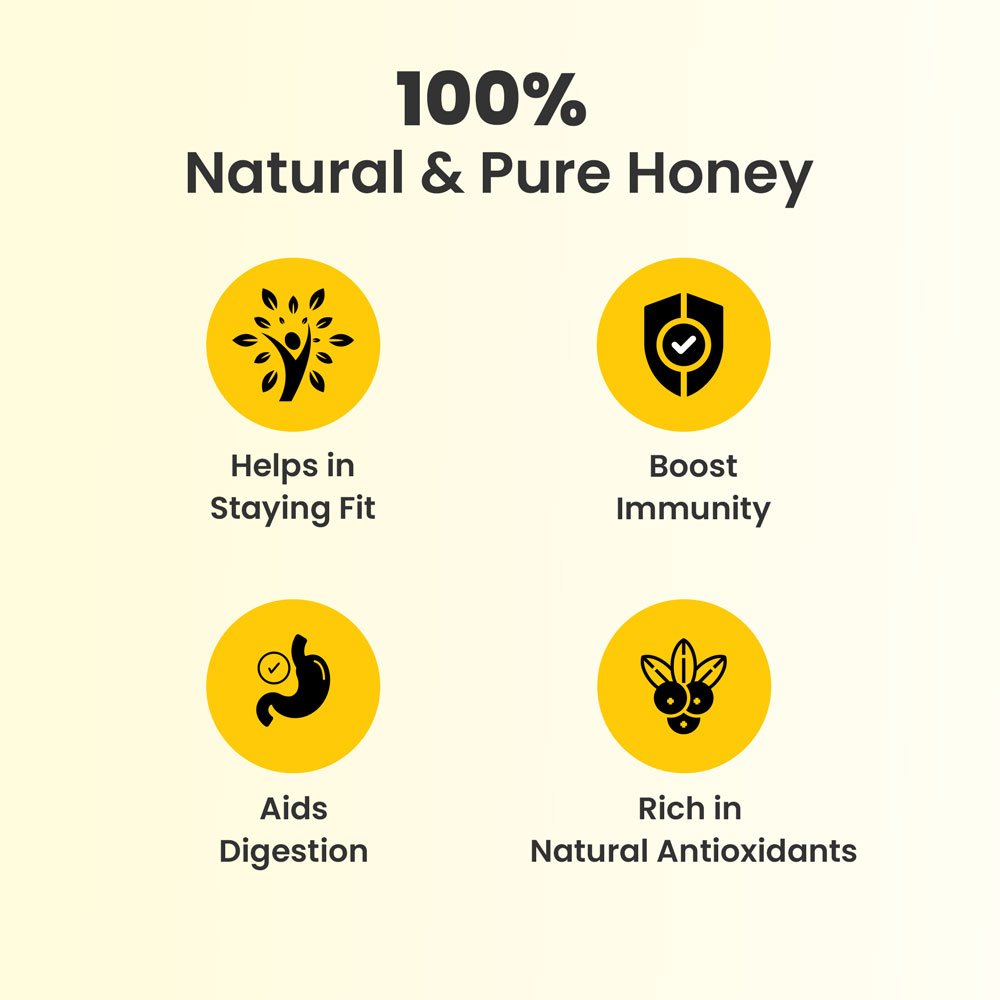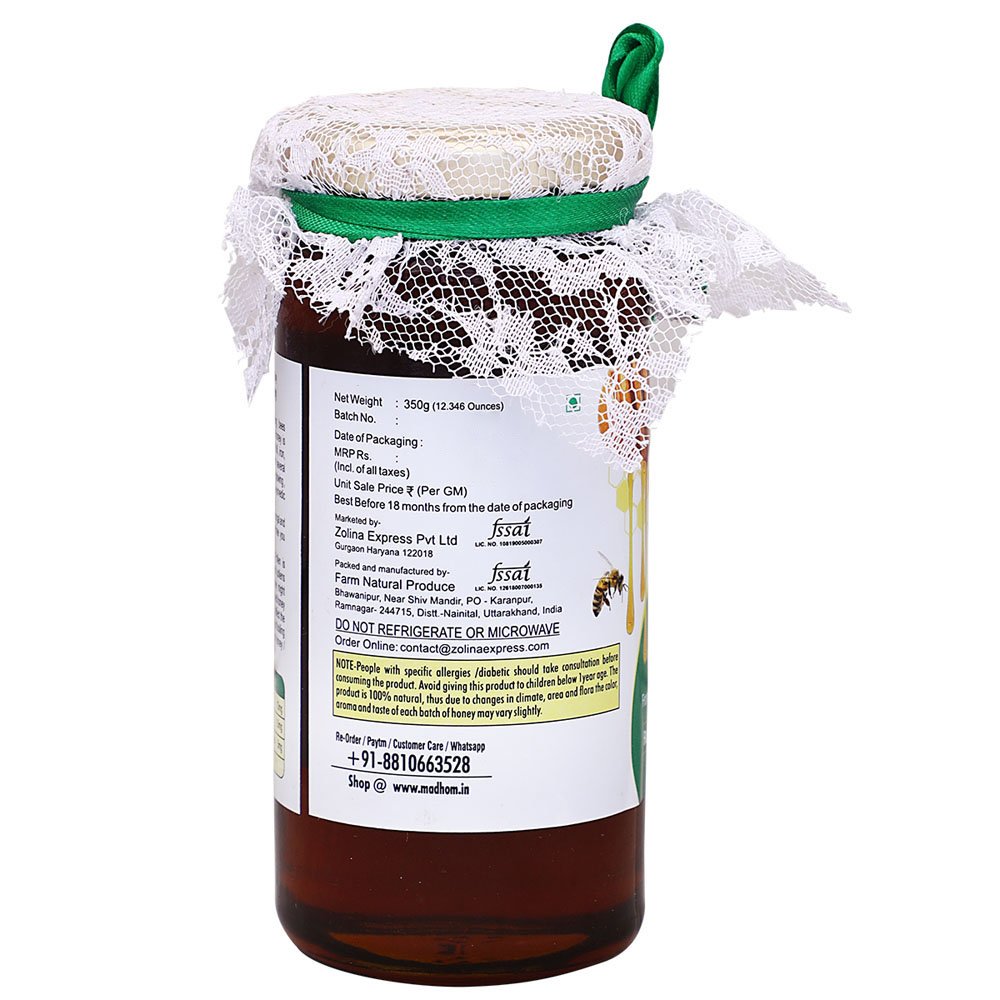 Tulsi Honey 350gm | 100% Natural & Pure | No Sugar Added | Unheated | Unprocessed
Tulsi Honey 350gm | 100% Natural & Pure | No Sugar Added | Unheated | Unprocessed
Madhom pure Natural Honey is rich in fructose, minerals, vitamins, and other nutritious elements. Honey is not only a natural sweetener but a multifunctional food that offers ample benefits.
Description
Additional information
Reviews (0)
Description
TULSI HONEY is produced by our hardworking bees from the nectar taken from Vana Tulsi flowers. Our honey is not cooked or treated, ensuring that it has full health advantages. On its own, it is completely natural and viscous. It may be used for a variety of purposes and can be used in place of sugar.
Benefits
Lower blood pressure and cholesterol by regulating cortisol levels.
Reducing the risk of stroke, heart attack, and other related diseases.
Helps lessen anxiety and depression
Instructions:
Due to climatic, geographic, and flora variations, each batch of honey may have a minor variation in color, scent, and flavor. This raw honey may crystallize more quickly than the commercially processed honey sold in mega stores, but crystallization has no bearing on the honey's value or quality. This honey is exceptionally healthful and medicinal since it contains natural bee wax, propolis, and pollen. Simply place the jar in hot, boiling water for two to three minutes while thoroughly stirring to thaw frozen or crystallized honey. Before consuming honey, people with certain allergies or diabetes should speak with a doctor.
Additional information
| | |
| --- | --- |
| Weight | 0.350 kg |
| Dimensions | 6 × 6 × 13 cm |
---
Only logged in customers who have purchased this product may leave a review.